OLD CAR REMOVAL MELBOURNE
Old Car Removal Melbourne provides instant Cash for Cars up to $12,999 for any Scrap, Junk, or unwanted Vehicle. Sell your Damaged Cars, Vans, Ute, or even Old Trucks at Old Car Removals Melbourne.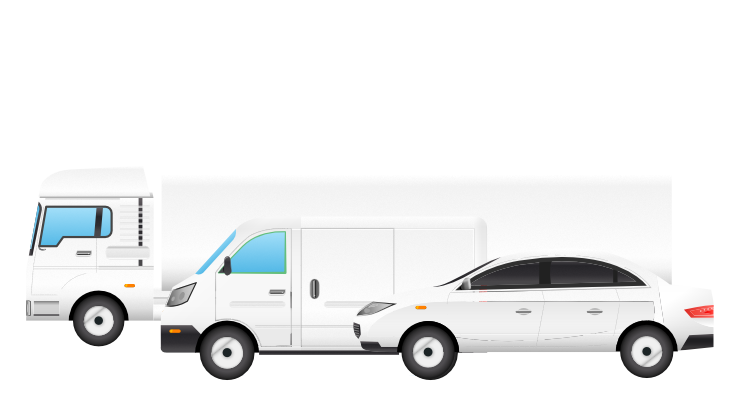 Get Cash for Old Cars in Melbourne

Have you got an old, used vehicle in your car yard? Do you want to remove it from your property without paying the removal fee? Unable to sell your old car in Melbourne? Then Get our top Cash Quote Today. Old Car Removals buy cars and remove all makes & models of old vans, Utes, trucks, and 4wds in Melbourne. Since 2001, we've been providing free old vehicle removal services and have been offering Top Cash for Old Cars to vehicle owners just like you!


At Old Car Removal we understand how important your time is. That's why when you call us for your scrap car removal, we offer you Maximum Cash and free towing service for it. In order to get an idea, how much you'll get for your old vehicle. Call us now. No hassles or haggling over the price, just a Fast Quote for your Old and accident cars with free Pickup in Melbourne Metro Suburbs.


Once you give a green signal after the price quote, our Quick Car Pickup team visits your place and gives you good cash. We, as car wreckers Melbourne, have been buying and removing old cars for so long that our team knows exactly how your unwanted vehicles should be priced and we always offer you a fair quote for them.
How Old Car Removal Works?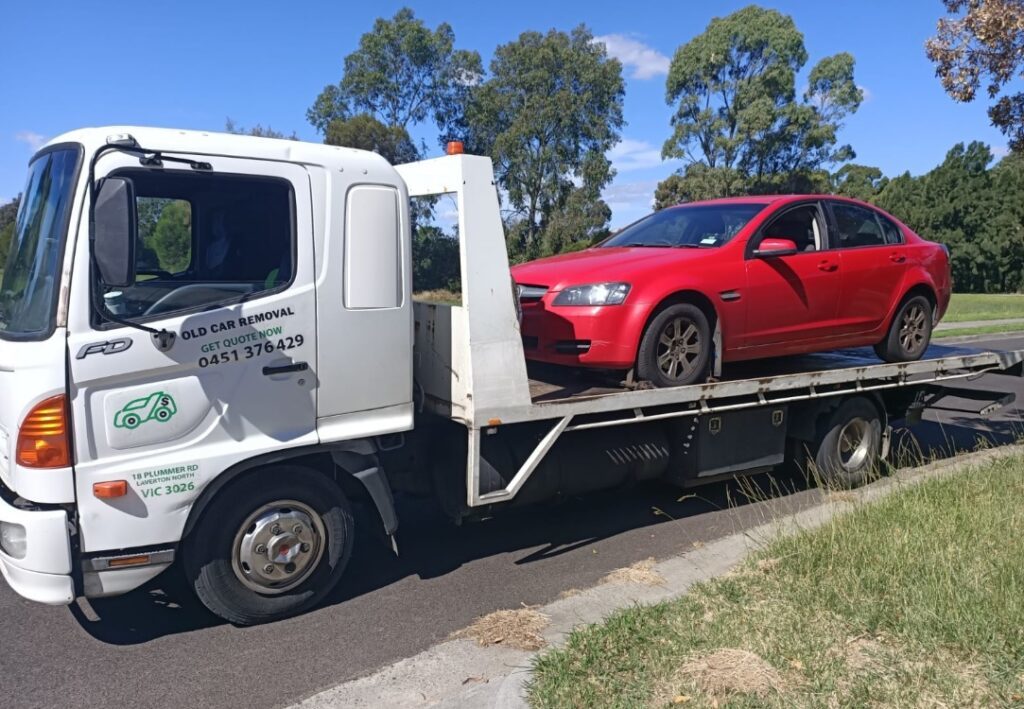 How Old Car Removal Melbourne and Cash for Cars Melbourne Works?
Process Duration 1 hour
Free Quote
Simply call us or fill the online form available on this page & get a quote for your unwanted car, van, or truck.
Arrange Pickup
We do not charge for your vehicle pickup. Our tow trucks will remove your car from anywhere in Abbotsford.
Get Paid Instantly!
Money can be transferred to your bank account on the same day. No major paperwork is required. Payment Can Be Made Via electronic transfer & cheque.
Supply:
Tools:
We have all the tools Required for Car Pickup
Materials: We will do all the Paperwork and provide you with car disposal receipt
Get up to $12,999 Cash for Old Car Removal

Old Car Removals are fully aware that every car owner wants to sell the old car at top price. That's why our car evaluation reliable team carefully analyzes your vehicle make, model, age, condition with internal and external problems and comes up with the best price. Every car that is in any condition, is important to us. And we are ready to buy it even for scrap metal from anywhere in Melbourne. Our car evaluation representative can offer you cash up to $12,999 for your old and used car!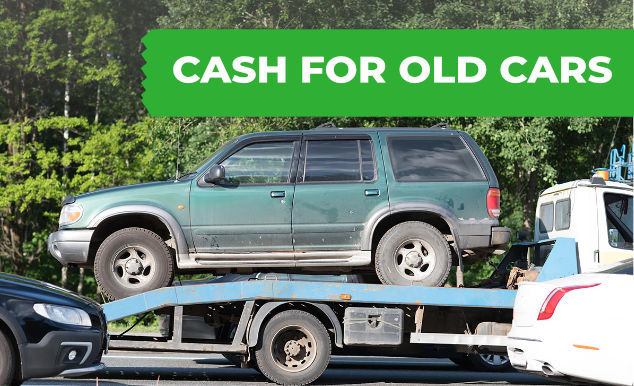 Free Car Removal Services – We buy every vehicle
We pay cash for old cars regardless of age, make, and model. We buy all types of vehicles:

Damaged or smashed
Not in running condition
Dead or alive
Burned or worn out
Not Registered Vehicles
Reliable Car Removal Services
Sell Cars Today
Buy Salvage Vehicles
Water damaged
Have mechanical issues
Old or Used Models
Old Commercial Vehicle Removal
Cash for Cars Melbourne
Sell your Car Fast
Used Car Buyers Melbourne
Scrap & Old Trucks Wreckers in Melbourne

Want to remove your old truck or any other commercial vehicle in Melbourne? Call our vehicle evaluation representative to get free removal service and a quick price quote for your commercial vehicle. Cash for Trucks buys and removes all sorts of trucks and commercial vehicles like vans, minivans, buses, Ute in all suburbs of Melbourne. Old Car Removals remove old Hino, Ford, Isuzu, Hyundai, Mazda, Mitsubishi, Toyota, Nissan, UD, Fuso, and all other Japanese, Korean, American, Australian, and European makes.

How Old Car Removals Buy and Remove Old Cars?

Now, Are you thinking about how all the process of old car removal works? It's very simple, believe it. Here's the summary of all the processes:
Just decide to get rid of your old car from your property
Call Cash for Cars Removal or use our online instant quote form
Give the old car details to us e.g., make, model, year, age, condition, and issues
We evaluate your car price and give you an estimated price quote for your old car removal
You decide the date and time for your old car to be picked up
Our friendly team go to your location to accept vehicles
Get your Cash from our Tow Truck Driver in your hand
Your car will be taken to our scrap yard where it will be wrecked
Melbourne's No.1 Cash for Cars

Being Number one Cash for Cars Service for last 25 Years. We provide Top Prices to our customers and contactless trade during this COVID19 Time. We are the Top Auto Wreckers & scrap metal buyers in Melbourne Victoria covering all Parts of Greater Melbourne.
Cash for Used Cars
Cash for Junk Cars
Cash for Scrap Cars
Cash for Damaged Cars
Cash for Unwanted Cars
Cash for Old Cars
Old Car Removal Service Areas

Are you in Melbourne? Then vehicle removal service is free for you. Doesn't matter what sort of vehicle you have and what suburb are you in. Old Car Removals come and collect old cars, vans, Utes, 4wds and trucks at your location. We are specialized in buying every vehicle that is in Melbourne. Cash with a free vehicle removal service is just one call away from you. Call now and discuss all the details and process of buying old cars.
Our car evaluation team quarterly revises the car prices according to the vehicle market. That's why you'll not find any other company with that much price that we offer to our customers.
Scrap Car Removals
Junk Car Removals
Used Car Removals
Unwanted Car Removals
Damaged Car Removals
My Car Is Not Working Anymore, Can I Still Get Cash For It?
Yes. Even rusty vehicles that have been abandoned for years are good enough to earn some cash. Log in to our website to get a quick and fair price offer for your junk automobile.
Why Should I Trust Your Company?
We have been in the industry for twenty-five years and have thousands of satisfied customers in Melbourne who can happily attest to the fact. Also, all buyers at Old Car Removal Pty Ltd are fully licensed and work under eco-friendly guidelines.
How Long Does It Take to Sell My Car to Old Car Removal Pty Ltd?
After you inform us of a few specifics like the make, model, age, and condition of your vehicle, we will provide you with a cash offer. Our vast database and appraisers will reply to you back with a fair price within an hour. Our car appraisers are the best in the business, having years of experience in the field.
It is their expertise in automobile worth, combined with our professional wreckers that bring our customers the best cash on their car removals. The whole process executes in a day or less, depending on your availability. Our team works 24 x 7 to meet your convenient time.
To schedule a free car removal in Melbourne, give us a call at our number or use our online "Instant Cash Offer" form at the top right of this page.
What kind of cars do you buy?
We buy all kinds of vehicles, trucks or SUVs, 4WD of any year, make or model, running or not, paid for or not. We have buyers for your vehicle regardless of age or condition like junk, scrap, old, wrecked, accident or used.
Do I have to drive to your location?
When you call Old Car Removal Pty Ltd, we book an appointment to see your car at your convenience, at your home or workplace, whichever is best for you. After we see the car we will finalize the offer and arrange to have the car removed on the same day. That's another advantage of selling your used car, truck, or SUV to us because you save money on gas and precious time by not having to drive all around the city to get the best offer.
What if I can't find the Rego Papers?
No problem! We handle all legal paperwork and we have proper forms for verification and documentation purposes.
What do you need from me?
Just three things for a smooth easy transaction. Your driver's license or state-issued picture ID of all people listed on the title, a clear title of vehicle, and registration.
How long have you been in business?
We have been buying and selling cars in Melbourne for more than 25 years now.
How do you pay?
We pay cash on the spot when we come to you. You can also request us for a cheque or another payment method.
How much do cash for cars pay for scrap cars?
If you are selling your unwanted or scrap car in Melbourne, you are generally looking around starting from $150 to $9999 depending on the car make, model and condition.
What does Car Removal Melbourne do with unwanted cars?
We buy the car for wrecking. Sometimes depending on the model, we sell the parts locally. We then scrap the rest for metal.
How much do you get for scrapping a car?
The prices vary, trucks, 4wds, and diesel cars fetch more comparing to regular basic cars.
No hidden charges, make sure to let the purchasing office know the full details of the car, make, model, suburb, and condition.
Do you charge to pick or remove the car?
No, We offer FREE same-day car removal service in Melbourne wide and we do not charge for car removal. If it is Shell or only body please reconfirm with our purchase team, costs may apply.
What about car registration and paperwork?
Old Car Removal Pty Ltd will look after the paperwork for FREE. We will guide you on how to apply for a notice of disposal.
Where is your head office?
Address: 18 Plummer Road, Laverton North Vic 3026
Phone: 0451 376 429
Email: [email protected]